The deal-level benchmarks private equity investment professionals need to make better decisions across the investment life cycle.
Power your data-driven decision-making with DealEdge's groundbreaking, intuitive data platform.
Replace anecdotal evidence and hunches with real, relevant market metrics – IRR, CAGR, entry/exit multiples and more – based on cashflow data for more than 34,000 buyout and growth deals, cut into over 560 private equity-specific sub-industries.
Sector Strategy
Review past returns for your target sectors and consider potential adjacency plays.
Deal Screening
Triage your deal pipeline and focus your efforts on the most promising investments.
Due Diligence
Understand value creation drivers, review pricing and pressure test your assumptions.
Post-Exit Review
See how your performance measures up. Highlight your successes and strengths to LPs.
Simple Input. Powerful Output.
Simple Input. Powerful Output.
Make three simple selections of industry, geography and deal size to yield powerful and highly relevant benchmarks for any deal
Discover how DealEdge can help you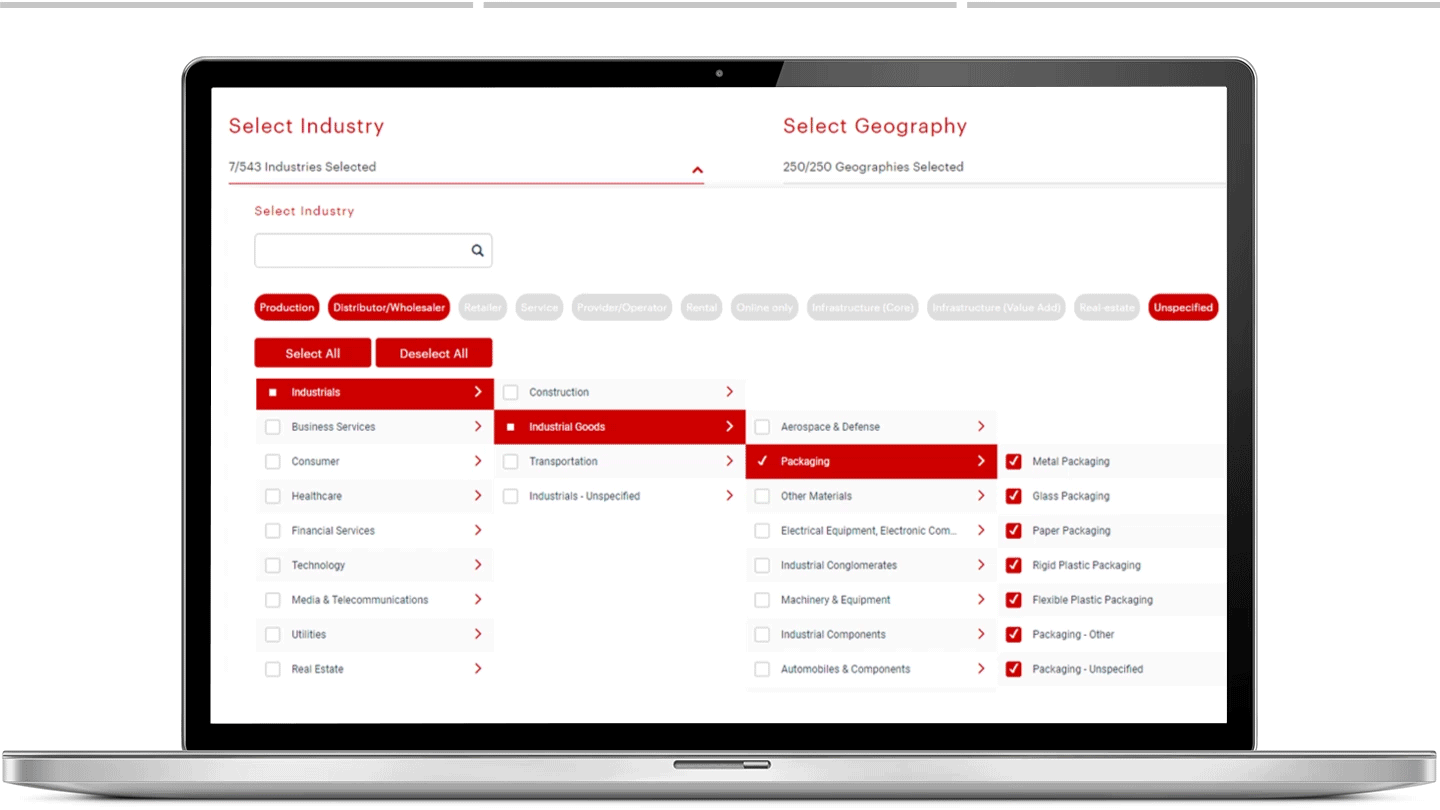 Why DealEdge?
Why DealEdge?
DealEdge is the result of a breakthrough partnership between Bain & Company, the leading global advisor to private equity firms, and CEPRES, the premier digital analytics platform focused on global private capital markets.
DealEdge gives investment professionals an unbeatable combination: Bain & Company's industry-leading due diligence consulting expertise applied to CEPRES' unrivaled private equity transaction data. Its simple dashboard interface puts detailed investment analysis based on tens of thousands of buyout, growth and infrastructure transactions at your fingertips.
Login to access DealEdge
LOGIN