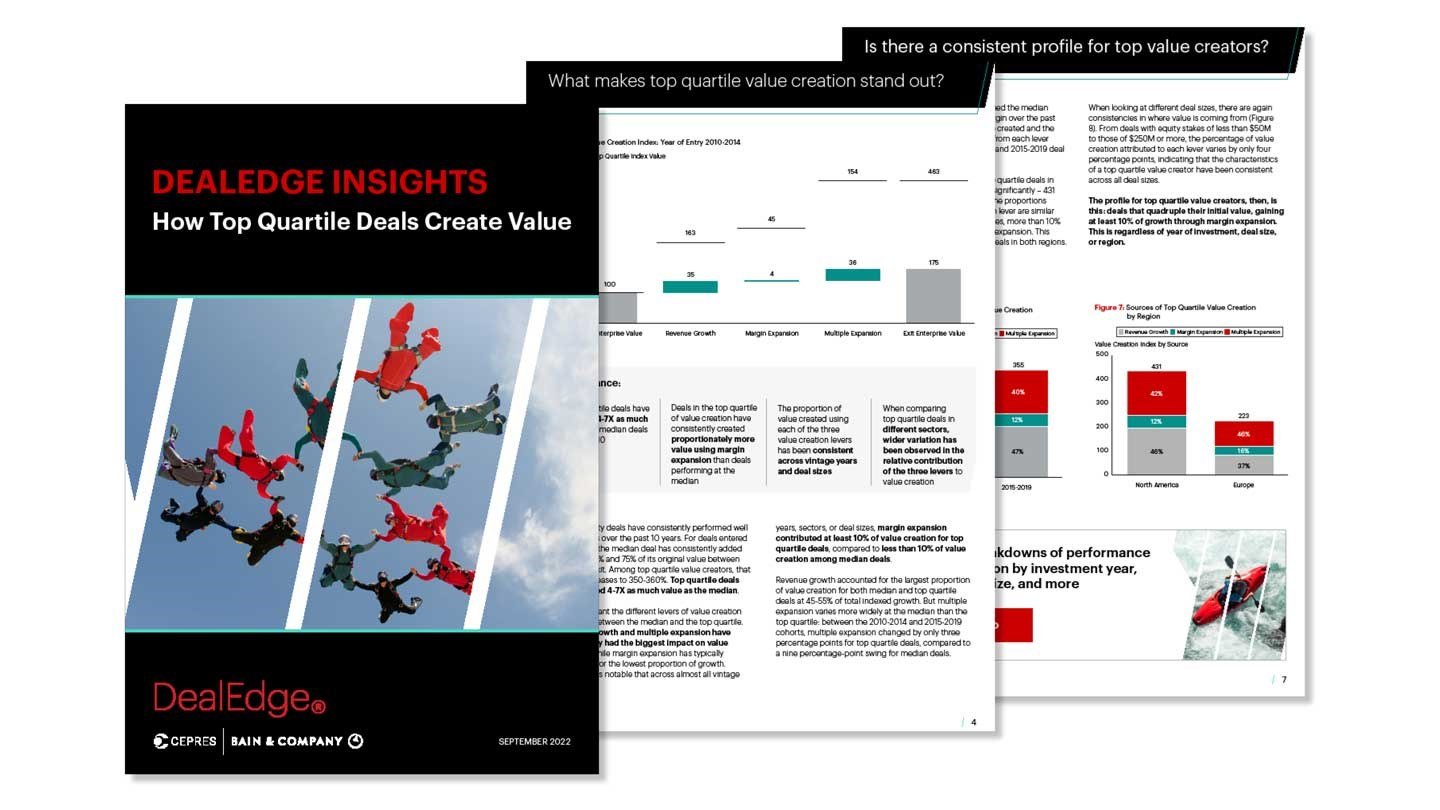 The nature of the fundraising challenge has changed: private equity firms face more intense competition, more demanding LPs, and an increasingly difficult environment. It's crucial for GPs to show that they can create real value with their approach, in both good times and bad.
DealEdge's latest report explores what top quartile value creation really looks like: how much value do these buyout and growth deals create, how do they do it differently from other deals, and how does the profile of a top value creator change across sectors, vintage years, and deal sizes.
Download the report now and explore key findings, including:
Top quartile deals have created 4-8X as much value as median deals since 2010
Margin expansion contributed to at least 10 percentage points of value creation in top quartile deals
The relative levers used by top quartile deals to create value are consistent across different vintage years and deal sizes
This report is based on DealEdge's unparalleled deal-level performance and operations benchmarks, which combine CEPRES's extensive cash flow data from over 38,000 PE deals with Bain's expert analysis. Together, they deliver specific insights and actionable intelligence to help you understand your portfolio and your target markets in more detail than ever before.
Sharpen your investment edge
Speak to us today and see how you can power up your private equity program
Request Demo